While millions of readers are familiar with my professional footprints all across the internet and in print media alike, a select grouping also know that aside from this milieu, yes, there are passions which run deep and predate the aforementioned footprints. Thank heavens.
From my earliest memories, music, in general, and singing, in specific, has been central within my heart and soul.
BACKGROUNDER:
So much so, as an admittedly precocious, assertive, and self-confident pre-teen, it was not unusual (when at home, school, or otherwise familiar surroundings) to hear me belt out the latest tunes, diva-like, when swept away by a particular music genre. And the fact that my beloved parents, of blessed memory, took great pride in my vocal talent, well, that was all the approval that I needed to carry on the show! Shy, what's that?
Moving right along, as I entered my late teens and into my early twenties, I sang at several of New York City's downtown clubs, one of which was a rockin' Israeli hot-spot. It was during that time that I was dating my late husband, of blessed memory, and, naturally, he escorted me to performances. Long story short, while proud of my vocal prowess and stage presence, he became (somewhat) uncomfortable with the flirtatious musicians who backed me up – and they were none too shy in their overtures, even knowing that I was "spoken for!" As such, I made the decision (and without regret) to "retire" my short-lived singing career. Even so, when the occasion arose, I never stopped performing for friends and family at weddings, bar-mitzvahs, or another such life-event.
Fast forward to the present, and, once gain, out-popped the songstress in me – but, this time, not in a New York City nightclub!
A little over a year ago – while enjoying a relaxing car trip with "Doc", my new partner  – a highly popular 1984 soft rock/pop song, Penny Lover, played on the radio. Without any forethought (akin to an out-of-body experience!) and much to "Doc's" amazement, I started belting it out. While no stranger to my love of music, until that moment in time, I had yet to put it on display. Oh, boy!
Since then, at his urging, I performed at a biannual fundraiser that his surgical colleagues underwrite. And being that the steering committee agreed that "I brought the house down", they requested an encore performance at their upcoming dinner-dance. Pleased to oblige.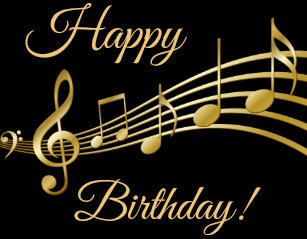 With this musical backgrounder in mind, I wanted to gift something special for "Doc's" birthday. Now, since he lacks for nothing, it dawned on me that an out-of-the-box keepsake would be the way to go. So, in honor of his special day, I decided to head to a top-of-the line studio – to record the very vocals which amazed him (his words), when he first heard me sing.
Having presented the MP-4 clip to him last night, the look on his face said it all. I asked him if I could share the recording with friends and family, if not, it would be kept private between us. Without skipping a beat, he told me to share it as wide and far as I want. Again, and I quote: "After all, what right do I have to keep your alluring vocals all to myself?" Well, not that he isn't biased…..
All of which brings my most recent musical interlude to these pages – straight to today's live upload!
Without further adieu….and, hopefully, for your listening pleasure…..
Found here too, a snippet of the live rehearsal – https://www.facebook.com/adina.kutnicki.1/videos/vb.100007929337955/2291375291136760/?type=2&video_source=user_video_tab
(As an aside, while the actual recording session took place sans the shades, the studio engineer suggested that I keep them on for pictorial effect, claiming, it lent an aura to a "woman of mystery." Hmm.)