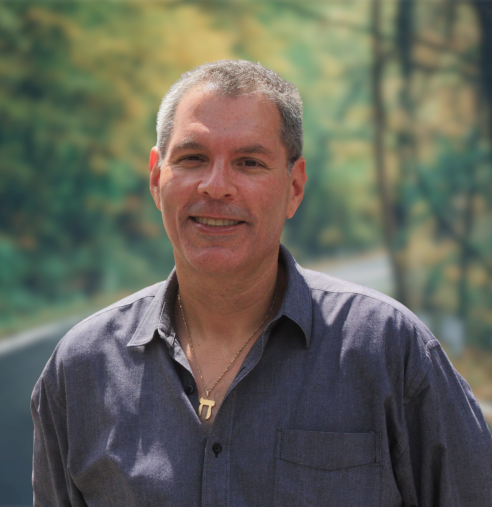 At one time or another, most of us will experience the loss of a close, beloved family member; the cycle of life and death. This writer is no exception. No stranger.
As such, March 17, 2022 is forever marked as the moment in time, first and foremost, that an unwavering, loving husband, father, brother, and uncle was no longer on this earth. Searing.
Akin to a bolt of lighting, upon learning of his (sudden) death, in a flash, everything went dim. The room started to spin and screams were emitted, as if having an out-of-body experience. Thankfully, a loved one was on hand to deliver the life-altering news. The alternative, to this day, remains unthinkable.
As if on auto-pilot, words started to pour forth via the keyboard. Turning profound grief into a heartfelt memorial — and, in no small measure, a "Celebration of Morty's Life" — the following tribute appeared at Israel National News, March 19, 2022:
Who was anti-terror agent NYPD Det. Mordecai Zev Dzikansky z"l? He had a stellar ability to gather Intel and navigate within the murky jihadi cesspool, was cited for saving NYC from such attacks.
It was followed up at Israel National News, April 24, 2022, with Yizkor, on the last day of Passover
As to the wider NYPD community, they, too, lost a special "brother-in-blue." To said end, the Shomrim Society, the Fraternal Order Of Jewish Police Officers — his NYPD "home away from home" — will pay tribute to his life and legacy. No doubt, it will be both spectacular and humbling. At its end, there won't be a dry eye in attendance.
97TH ANNUAL LOUIS WEISER MEMORIAL SERVICE
Sunday, October 23, 2022

Temple Emanu-El
1 E 65th St, New York, NY 10065
Stay Tuned for Details
Most significantly, with the marking of Morty's, z"l, 60th — into what should have been his entry into the "second act" in life — this dear man would not want any tears shed on his behalf.
A special soul — despite many hardships he faced and lived through — this sister could hear him whispering:
Don't be sad. Raise a L'Chaim to celebrate my birth, 60 years ago today. Trust, I am in the loving and merciful arms of God, reunited with much-missed parents, and a brother-in-law; truly, my best friend. Honor this marking by living life to the fullest!
Rest in Peace, Dear Brother.