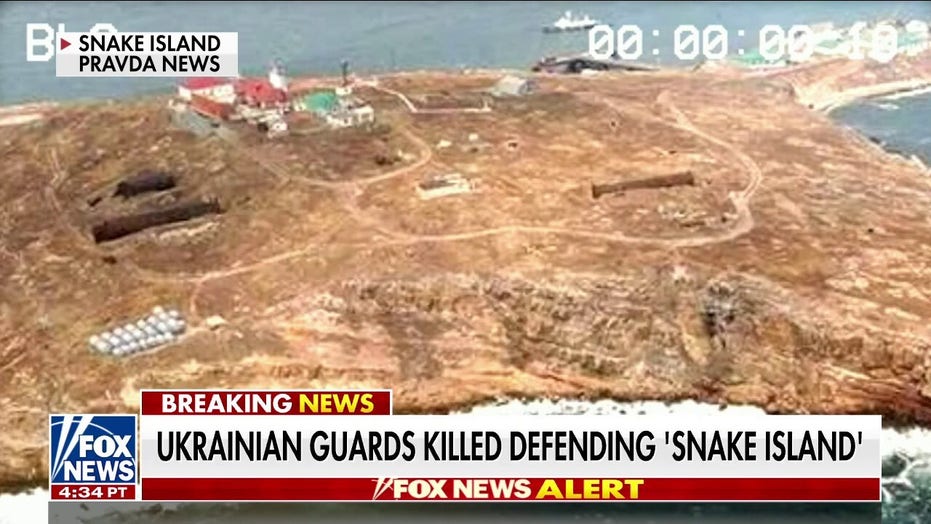 CARDS ON THE TABLE: It is a fact of human nature (just like there are 2 biological sexes, regardless of the hues and cries drowning out said veritable truth) that strong men (and women) respect others of like-mind, even if world's apart in political and ideological bent. This is so because they understand that they will not bow, bend at the knee, and waffle at the prevailing winds of change. As a knock-on effect, they are duly afraid to test the limits and the mettle of the aforementioned — knowing what will happen, if they dare to do so. Effectively, respect + fear supersedes all else, that is, when dealing with a foe. Never forget: this reality-based recipe holds firm for the best possible outcome.
IT is for this reason, more than likely, that Putin feels compelled to "touch base" with President Trump on matters of the highest of stakes. Not only that, Putin is clearly aware of the millions-strong MAGA (populist) movement that has Trump's back. Atop it, he understands that all is not as it seems in matters D.C. related.
BUT the above hardly attests to the truth of Putin's words and intent. In fact, one needn't be an astute geo-strategist, or anything of the sort, to hold by the following axiom: "trust, but verify." 
ALAS, it is along this political continuum of strategic thinking, the following is offered as (more than) food for thought. You decide.
♦  ♦  ♦  ♦  ♦
REAL RAW NEWS | By Michael Baxter | Feb. 25, 2022
Vladimir Putin has kept frequent contact with Donald J. Trump as Russian soldiers, aircraft, and warships continue to bombard eastern Ukraine, targeting not civilians but Western-sponsored bioweapons laboratories that zigzag the countryside like a child's connect-the-dots puzzle, a Mar-a-Lago source told Real Raw News.
Our source emphasizes he is reporting only what Putin has told Trump; he is not attesting to the veracity of Putin's statements, and Trump, he said, has yet to independently verify Putin's claims.
On Thursday Trump reportedly took a third telephone call from Putin and was told the Russian military had obliterated 13 bioweapon facilities across Ukraine. Some were subterranean and struck several times to ensure their destruction.
Putin contended the West—the American NIH, France's Institute of Health and Medical Research, and Germany's Center for Infection Research–had funneled billions of dollars into the labs under the pretense of research grants. He claimed to have evidence, which he would eventually make public "when the world is willing to listen."
According to Putin, Ukrainian President Volodymyr Zelenskyy knew about the laboratories and had received kickbacks in exchange for letting them operate clandestinely and without official oversight.
"Putin told Trump he gave Zelenskyy many warnings to dismantle the labs, as far back as February 2020, and warned he'd do it himself if Zelenskyy didn't comply. He admitted to minor collateral damage, but told Trump that Zelenskyy had only himself to blame, for putting the people of the Ukraine in danger," our source said.
Putin also namedropped Israel. He said the Israeli Health Ministry and the MOSSAD ran a biolab on Snake Island, a land mass that belonged to Ukraine, located in the Black Sea, near the Danube Delta, with an important role in delimiting Ukrainian territorial waters.
On Thursday, a Russian Slava-class cruiser approached Snake Island and warned the inhabitants to surrender at once or be fired upon. "We are a Russian warship, proposing you put down arms to avoid bloodshed and unjustified deaths. In worst case, you will be hit with bomb strike," the Russian's warning continued for five minutes. The occupants replied: "Fuck you, Russian warship."
The Slava cruiser opened fire, pummeling and razing the island's structures until only dust and rubble were left in the wake of the attack.  There were no survivors.
Putin said to Trump that the biolab on Snake Island had been involved in researching a weaponized type of airborne rabies that, if aerosolized, could have ravaged the earth with nearly a 100% mortality rate.
"He assured Trump he'd taken precautions to guarantee all pathogens were hit hard and effective enough to render them inert. He wouldn't say if he used thermobaric ordnance, but that seems a likely possibility," our source said.
"Make no mistake, President Trump. We're not hitting cities. If we were, more than one building in Kyiv would be hit, and there'd be no electricity, no water, no nothing. We're burning the trash," Putin purportedly told Trump.
RRN is an independent publisher that relies on reader support. We fight for truth and freedom of the press in an oppressed society. We use GiveSendGo, a Christian-based fundraising company, through which to collect donations. Every dollar helps.
GiveSendGo Fundraising Link.
♦  ♦  ♦  ♦  ♦
{ADDENDUM: Bear uppermost in mind — To stifle the truth-telling found at this site, FB's censors have "zeroed-out" all of my articles via their "Boom and Ban" censors ala their ubiquitous "Community Standards" — as they hunt me up and down the internet like rabid dogs to their prey! No kidding. This is just some of FB's modus operandi, what is now deemed their "love notes" to yours truly:This URL goes against our Community Standards on spam:adinakutnicki.files.wordpress.comACTIVITY
About your post Today at 4:34 PM: No one else can see your post.And so on and so forth. In fact, just recently, each article at my "parent site", ADINA KUTNICKI: A ZIONIST & CONSERVATIVE BLOG, had its FB registered shares go from the hundreds, with some up to the many thousands, to a big, fat ZERO. In other words, all my shares have gone down the rabbit hole. Just like that. Poof. Gone. As such, take it to the bank that each and every conservative voice which reaches a wide readership will, sooner than later, be CENSORED. MUTED.} MESSAGE FAILED:This message contains content that has been blocked by our security systems.If you think you're seeing this by mistake, please let us know. Yes, additional "proof-in-the pudding" as to why "BANNED: How Facebook Enables Militant Islamic Jihad" had to be written!}